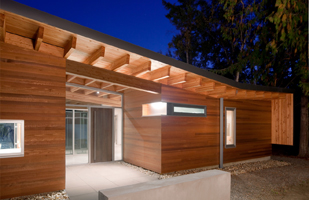 Profile
Splyce is a design studio producing modern projects ranging in size, scope and budget from new homes and renovations to custom furniture and landscapes.
An underlying interest in all scales of work is how thoughtfully designed objects and spaces have the ability to inspire, engage our senses, and ultimately influence our quality of life. The experiential qualities of a space, and how things feel both physically and aesthetically, are carefully considered throughout the design stage. The result is a highly articulated design that exudes warmth and comfort while maintaining a distinctly modern sensibility.
Splyce is deeply committed to their clients and remains passionate about producing intelligent, creative and beautiful designs to meet their needs.
Nigel Parish
Nigel Parish holds a Bachelor of Arts in Urban Geography from Simon Fraser University (1995), and a Master of Architecture from the University of British Columbia (2000). Nigel satisfied his curiosity for design and building by working on construction sites during the summers at university and gained valuable experience working for several award-winning architectural firms following graduation. Nigel established Splyce Design/Build Inc. in 2001.
The fascination with craft and how things are made is reflected in all of Nigel's work by an acute attention to detail on every scale. From the broader conceptual organization of spaces to the finer detailing and selection of finishes, Nigel strives to apply meaning and purpose to all design elements. Design decisions based on the specific and unique parameters of each project, such as site conditions, budget constraints and client's wishes, always take precedent over style and popular trends. The results are objects and spaces infused with meaning and lasting beauty.
Nigel Parish is a Member of the Royal Architecture Institute of Canada and a certified LEED® Accredited Professional.